PDF DLL BasePack 1.1
pdf-functions for your commercial application!
| | |
| --- | --- |
| Lizenz: | Shareware |
| OS: | Windows 98/XP/ |
| Dateigröße: | 2337K |
| Entwickler: | Ingo Schmoekel |
| Preis: | $92.00 |
The function library package with the modules (dll) PDFinternals, PDFdocuments, PDFlayout and PDFsecurity for your own (batch-)application. Here bundled for a lower price! You can use the dlls with your commercial applications without paying any further royalty fees! The dlls are tested with delphi and vba/visual basic... but there should be no problems with any other main programming language, too. Please read more on the product pages.
Tags

delphi visual basic function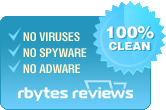 Latest User Reviews
Write a PDF DLL BasePack Review
PDF DLL BasePack related software
PDFLayout Plus 1.0
PDFLayout Plus - Pdf-dll - Royalty free! Layouteigenschaften Seite für Seite!
FastScript 1.101
Fast Reports hat FastScript 1.92, eine Multi-Language Scripting Library